Moulin Rouge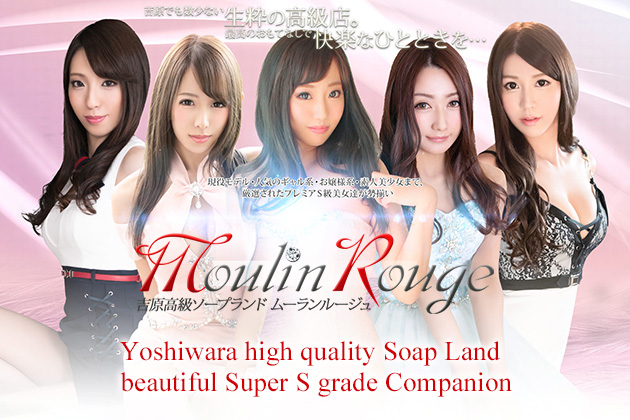 Coupon
Mention about「Tokyo Erotic Guide」
¥85,000→¥75,000!!
 [Map]

Information
Our establishment is one of the few genuine high-class establishments in Yoshiwara.
Recently in Yoshiwara, the number of pure luxury Soaplands is decreasing.
Without compromising our commitment to casting and total service,
We strive to provide the best hospitality for our customers, which can only be found in a true luxury store.
Exploring the delights at Moulin Rouge is never cheap.
Although you do not end up with something with a definite form, all of our staff strive to provide a service that will make a definite impression on the customer,
We hope you come to and spend a relaxing time at Moulin Rouge.
REVIEWS