Ousama to watashi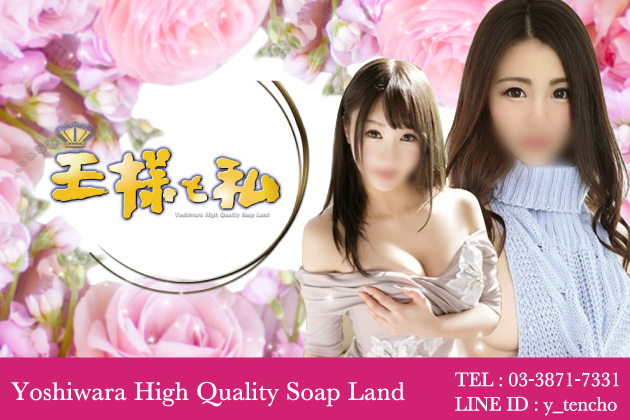 Coupon
Mention about「Tokyo Erotic Guide」!!
 [MAP]

Information
About 30 years in Yoshiwara, a fierce battlefield of soapland. A careful attentive and hospitable detail. "Ousama to watashi" in the shop suitable for the name of the finest shop can enjoy the exquisite bath time that draws a line with other shops.
In addition, she is enrolled from a famous AV actress to an active model in the store. It will be suffocated by the colorfulness that is available only by a luxury shop.
Carefully selected companion, service full of fulfillment, and each room full of luxury. Please enjoy your luxury space to your heart's content.

REVIEWS