Ousama to watashi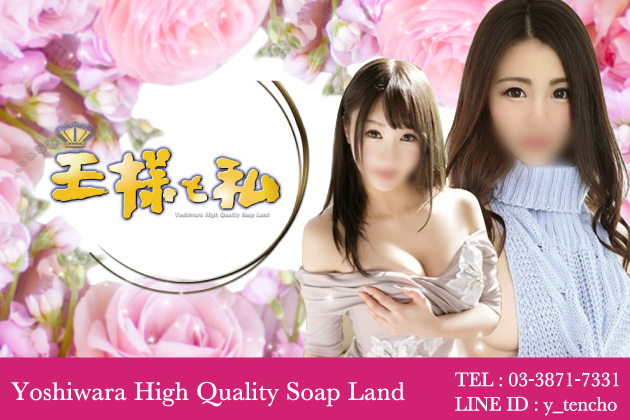 Coupon
Mention about「Tokyo Erotic Guide」and you will get ¥5,000 OFF!!
 [MAP]

Information
Picking up a customer by car to take him to our store from these stations: Ueno Station, Nippori Station, Asakusa Station, and Minowa Station.
Feel free to make a contact to us.
For 30 years, in Yoshihara, which is a highly competitive market of brothel. Sophisticated considerations from staff and polite manners.
All customers are able to experience of an amazing bath time, which is worth to be called Gorgeous Brothel in this store, "King and Me". The service greatly differs from that of any other brothel stores.
AV actresses or models belong to this brothel. Surely you'll be knocked out by the sexy girls, who are very valuable to this gorgeous brothel, King and Me.
Strictly selected companions, truly satisfying services, and gorgeous rooms.
Enjoy your own luxury space here.

REVIEWS