69 -six nine-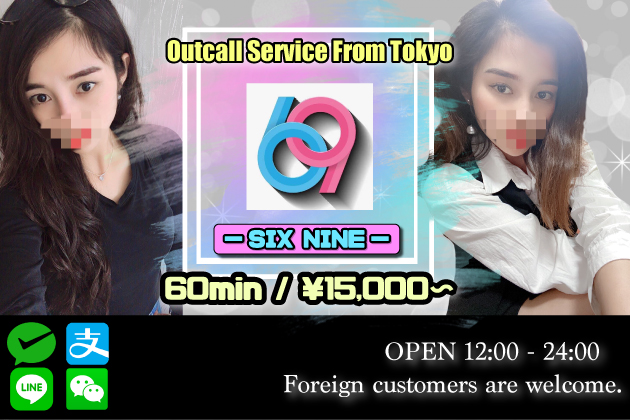 Coupon
You can get discount by telling "I saw Tokyo Erotic Guide" for…
¥2000 OFF!
INFORMATION
* Please contact us by email or LINE ★
Delivery health for new stores in the Tokyo / Yokohama area.
From Ueno / Nippori. It can be dispatched not only to the 23 wards of Tokyo but also to the Yokohama area!
Business trip to your hotel,
Or you can use it at the hotel that our shop has a contract with!
Designated hotel
8-131 Chojamachi, Naka-ku, Yokohama HOTEL HOTEL Bali
* When using a designated hotel, a separate hotel fee will be charged.
90 minutes 2000 yen
Accommodation 5000 yen
Attentive and rich play, kind and courteous service,
We will surely provide you with a wonderful time that will satisfy you.