DON JUAN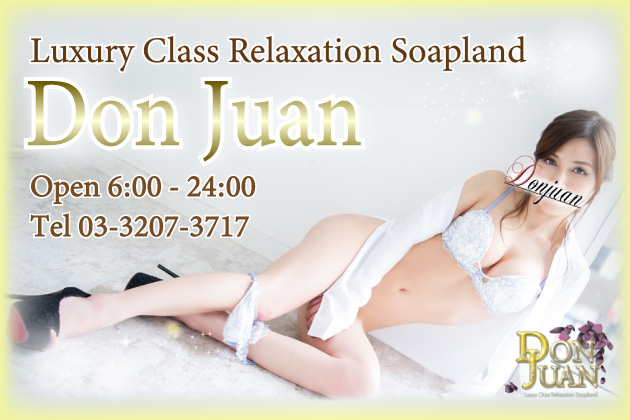 Coupon
Mention about "Tokyo Erotic Guide",
watching photo & photo nomination fee ¥FREE!
[MAP]

INFORMATION
Our brothel, Don-juan, delivers the happiest time like a heaven itself to you all.
Showing Up Girl's Face (Open Style)
Every cast of the store come saying hello and thank you at each customer in the store.
After that, the casts leave you once. Please choose one of them you want to get a service from.
※Please tell us that you saw TOKYO EROTIC GUIDE when you visit us.