Feeling in Yokohama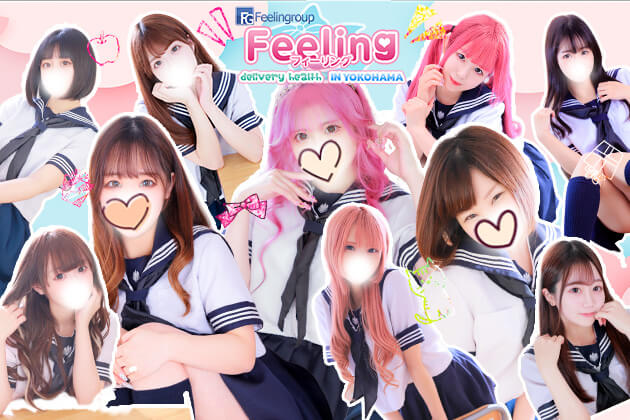 Coupon
Mention about "Tokyo Erotic Guide",
90min50,000yen→90min45,000yen
[MAP]

INFORMATION
Our store collects young amateur beauties from all over the country who look great in sailor uniforms.
We are proud to have a top-class lineup in the Yokohama area, so please feel free to choose a girl.
You are sure to find your favorite type among a wide variety of girls.
For example, a beautiful girl with an irresistible gap, "Even though she's short and has a loli face, she has big breasts!" "I love naughty things and have outstanding sensitivity!" A young lady full of masochism, "If you look neat and clean, it's super H!"
Why don't you spend the sweet and sour school life you envision with carefully selected SSS class beautiful girls? If you want to spend a wonderful time with a young girl at a delivery health in the Yokohama area, [Feeling in Yokohama] is recommended.