Haken Shain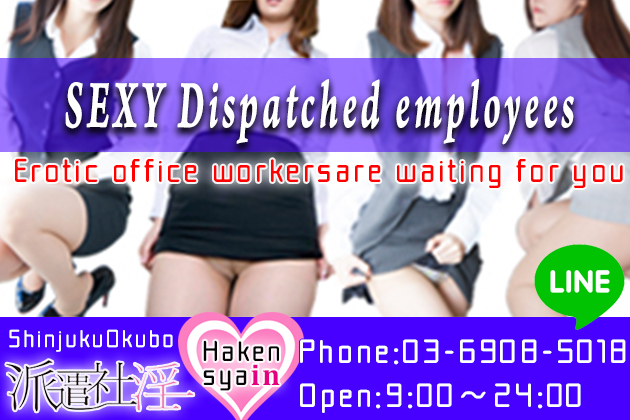 Coupon
You can get discount by telling "I saw Tokyo Erotic Guide" for…
¥3,000 OFF!
 [Map]

INFORMATION
A lineup of temporary dispatch employees dressed as office ladies who want to be sexually harassed!
All I do is copying and tea ceremony, but my real work starts after I punch my time card…
I cannot show what I do at such a place to the people I work with!
MAX lustfulness from the moment we meet
Neat female employees who change into lustful women the moment you meet them!!
REVIEWS