Haken Shain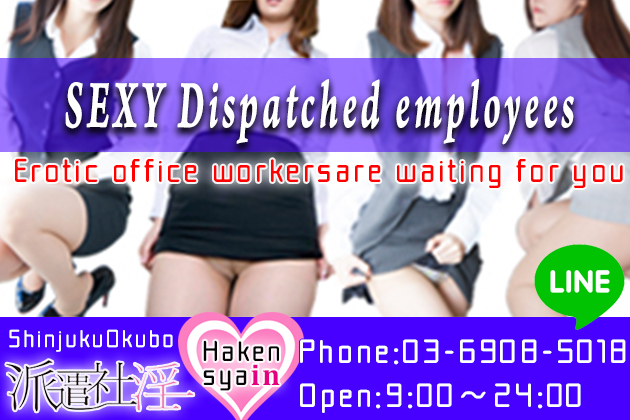 Coupon
You can get discount by telling "I saw Tokyo Erotic Guide" for…
¥3,000 OFF!
 [Map]

INFORMATION
Request to customers
At our establishment, the use of services by those who fall under any of the following, or those who our shop or ladies judge to fall under the following is strictly prohibited. Refunds for service interruptions due to the following reasons will not be accepted.
In addition, we will claim compensation for damages caused by applicable items. If it is malicious, we will notify the police station in charge, so please be careful.
1 "Fingering" is a basic play, but the vagina is a very delicate part, so be careful when you do it. Please cut your nails short before service. Thank you for your understanding.
If any of the above applies, the service will be interrupted, and no refund will be given.
If there is an act that breaches criminal law, we will notify the police in charge and refuse any use of the service in the future.
2 If it is detected that you are coercing to have sexual acts or the act itself is detected, play will be immediately interrupted and a fee will be charged.
3 Those who take photographs, record, or eavesdrop using devices such as cameras and recorders.
4 Exchange contact information, invite on outside dates, ambush, stalking.
(If a criminal act is discovered, please after contacting the police station in charge, understand that compensation damages may be claimed through the third party period.)
5 Those suspected of scouting the ladies, we will claim compensation for actual damage.
(We reserve the right to take the customer's photo and take appropriate action)
6 Actions that upset the ladies (not taking showers, words, threats, violence, etc.)
7 Those who have been thought to have used or be in the possession of drugs
8 Those who have been diagnosed with or suspected of having a sexually transmitted disease.
9 Those who have been determined to be drunk.
10  For the purpose of use by multiple people.
11 Those who bring and use their own play equipment.
12  Those under 18 years old (including high school students).
REVIEWS