Maria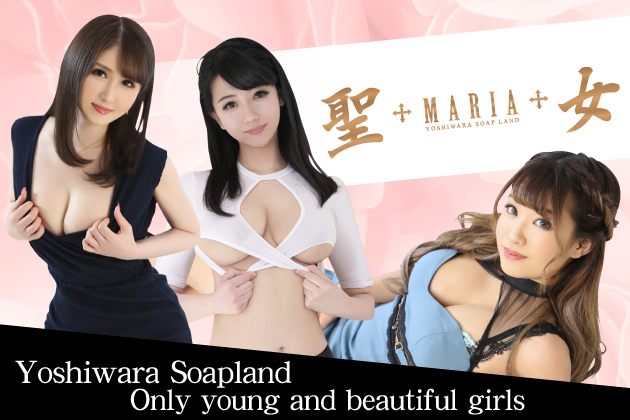 Coupon
Mention about「Tokyo Erotic Guide」, ¥10,000 OFF!
 [Map]

Information
Thank you for visiting our store.
We have been taking hygiene control measures in our establishment in regards to the coronavirus.
We are regularly washing hands, gargling, disinfecting with alcohol, and checking the temperature of our staff and companions.
We ask for your cooperation in washing your hands, disinfecting and checking your temperature before and after your visit.
At "Maria", in Yoshiwara, we carefully select high-level girls for you to enjoy and have a lot of young companion members in their early 20's.
Some of them are active students and models, and many of them are intelligent and have good posture.
Also, many of them have clear and beautiful skin like young girls, and you can enjoy the firm and slippery feeling.
We have a lot of companions taller than 170cm and slender waists, but their youth and personality make them more attractive.
There are many girls who are sensitive and like to serve others, so you can spend an intense time with young and attractive girls at the Yoshiwara soap, "Maria".
The girls are not only good-looking but also naturally attentive and attractive inside.
When they meet someone who is a little tense at first, they will talk to you with a soft smile and ease your tension.
Some of them may flirt with you or put their shoulders close to yours, so you can feel like you're with your lover.
Their personalities vary, such as friendly, kind, cheerful, and serious.
It is one of the features of our establishment that the girls are always in a good mood when they meet with you.
In the Yoshiwara soap "Maria", you can spend a fulfilling time because all the companions that you can choose from will respond to you with devotion without cutting any corners.
※ Incall only!
REVIEWS