Robot Deliheru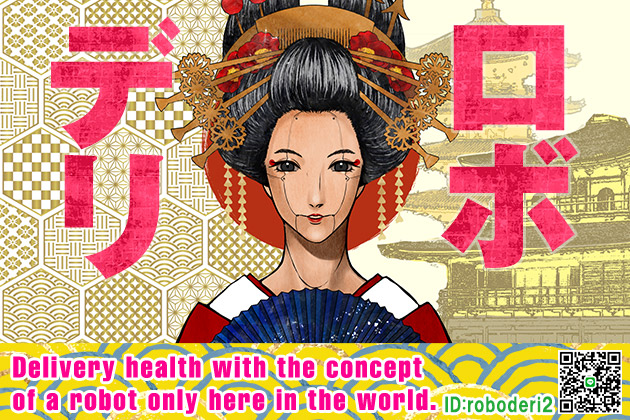 Coupon
You can get discount by telling "I saw Tokyo Erotic Guide" for…
New customers only "Immediate Blowjob + Deep Throating + Photograph Nomination Fee" set 60 min 29,000 JPY!!
INFORMATION
Hi. I'm AKI, a manager of this store, "Robot Call-Girl".
People say Japanese brothels are the best in the world.
Japanese ladies tend to devote something/someone having a spirit of hospitality, so I think they are suited for working at brothel.
I just personally like brothels, and I have visited many brothels all over the world. Of course every brothel has its own nice taste, but there are not any better brothels than those of Japan regardless of the fact I am Japanese.
There's no doubt that is correct. This brothel-lover, who have started a brothel store just because I like brothels so much, says that's sure.
Our store's name is "Robot Call-Girl".
The type of brothel is an SM club.
We set a brand new concept here, "a call-girl brothel where a customer can select Conversation/No Conversation".
Without having conversations, a customer doesn't have to care about the girl in communication and he can enjoy the play without anxiety.
Even if you are a little unsociable person, we would like you to refresh yourself as you hope. That's the reason why, we settled this concept.
In this way, it doesn't need to split your time for anything else.
That means, during the time you can do an erotic play only.
In addition, speechless overwhelms a language barrier.
Japanese is spoken in Japan, and almost all of Japanese are not good at speaking a foreign language representing English.
Languages don't matter in our brothel, Robot Call-Girl.
Because you don't have to have conversations in a play.
If you want to do an SM play or hentai play, visit us and enjoy it.
This is the brothel where there are beautiful girls the most in Japan.
It is convenient to use LINE for inquiries
ID:roboderi
URL:https://line.me/ti/p/z707-IDmRX
TEL:03-6265-9566