Robot Deliheru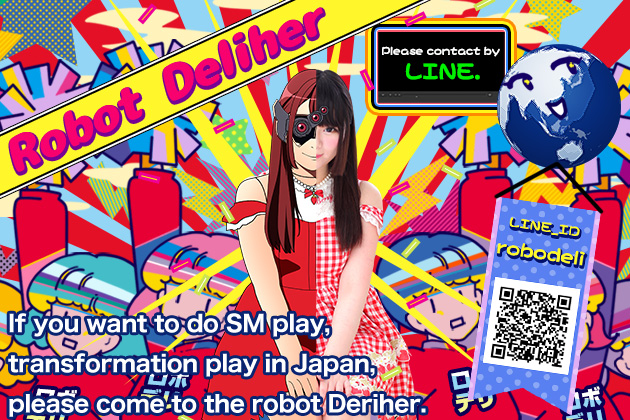 Coupon
You can get discount by telling "I saw Tokyo Erotic Guide" for…
New customers only "Immediate Blowjob + Deep Throating + Photograph Nomination Fee" set 60 min 29,000 yen!!
| | |
| --- | --- |
| Website | http://www.robo-deli.com/ |
| Region | Shinjuku |
| Tel | 03-5937-2022 / +81-3-5937-2022 |
| Messenger | 【LINE】robodeli |
| Mail | robodeli00@gmail.com |
| Hours | 12:00 pm – 05:00 am |
| Price | 21,000 yen / 60 min~ |
| Credit Cards | Credit Cards VISA / Master Card / American Express / JCB / Diners Club |
INFORMATION
Nice to meet you, I'm AKI runs the Robot Deliheru.
Japanese erotic services are said to be the best in the world.
I think that reason is because Japanese girls are good at service.
I went to the world escort agencies with my hobby.
As a result, I thought Japanese servises are the most reliable.
It's no doubt because I say that I love escort agencies and managed it.
Our agency's name is "Robot Deliheru".
The genre corresponds to S&M.
You can choose whether to talk to girls or not.
So even if you have strange disposition, you can enjoy as much as you want.
And because you don't need to have time to talk, you can have plenty of play time with girls.
No conversation means no language barrier.
Robot Deliheru dosn't matter the any language.
If you want to play S&M play in Japan, please use "Robot Deliheru" by all means.
We have the most beautiful girls in Japan.

REVIEWS