Sakura Tokyo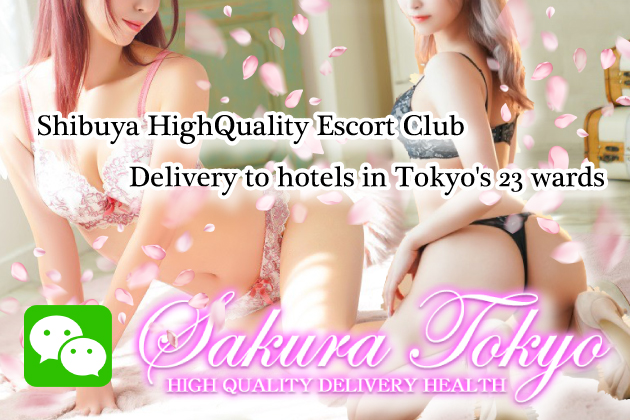 Coupon
You can get discount by telling "I saw Tokyo Erotic Guide" for…
Transportation fee 5,000 yen OFF!
INFORMATION
★For customers who have made reservations★
We do not accept reservations by phone for our establishment.
Please contact us via email or SNS message.
We look forward to seeing you soon.
How to make a reservation
Please go to the above Website→English page and select the lady of your choice.
Prices differ for each rank of women. Please check the rank of each woman from the image.
*Click on a woman's image to see her class, such as VIP or Diamond, after the second image.
Once you have selected a plan, please contact us by e-mail with the necessary information about you, the name and rank of the woman you are going to choose, and the reservation time.
"Sakura Tokyo" is a high-class delivery health club directly managed by a model production company.
We carefully select and hire only the highest quality ladies from our talent pool and affiliated production companies and scouting agencies, and we strive to satisfy our customers every day.
The cast members range from active celebrities, famous porn stars, and gravure idols, all of whom have appeared in the media.
From event companions to round girls and high-class club hostesses. We are very confident in our hiring of women who are as good looking and stylish as TV personalities and gravure idols, such as reader models.
We also have many cast members who are available for entertaining important clients from overseas and other countries, so please let us know if you have such an occasion.