Tokyo Amateur Escort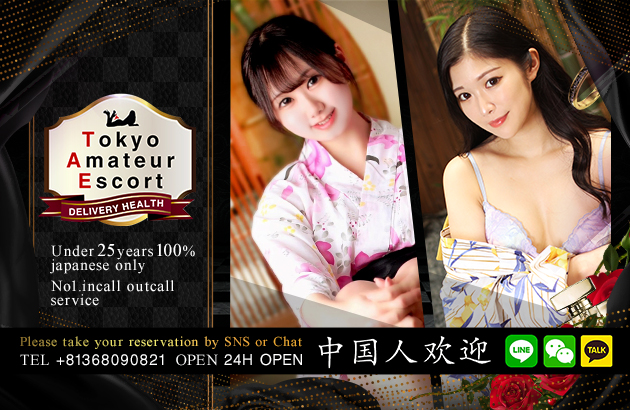 Coupon
Mention about「Tokyo Erotic Guide」
3P / Reverse 3P coupon 50 minutes 34000 JPY → 28000 JPY / 65 minutes 42000 JPY → 36000 JPY / 80 minutes 50000 JPY → 44000 JPY / 95 minutes 58000 JPY → 52000 JPY!!
[MAP]

INFORMATION
This is a delivery service with more than 10 years of experience in the industry, with only Japanese ladies available.
We have only young Japanese amateur ladies under 25 years of age.
We have someone available who is able to handle English enquiries.
Please let the staff know the lady that suits your taste and type before making a reservation.
We will deliver the best lady according to your favorite type.
Tokyo Amateur Escort is a delivery service provider that has been registered for customs business in accordance with Japanese law.