Versailles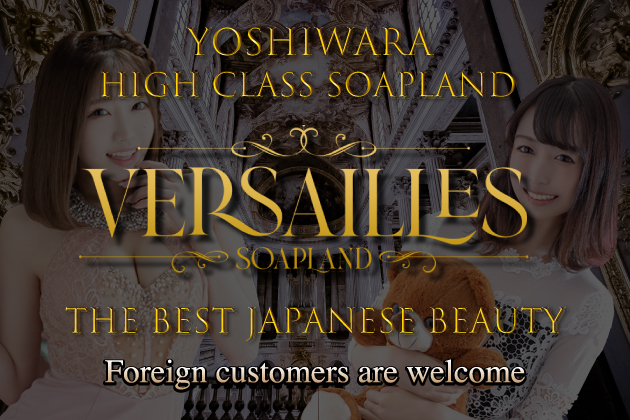 Coupon
Mention about "Tokyo Erotic Guide",
First time customers 10,000 yen OFF!
 [MAP]

INFORMATION
~Please enjoy a wonderful time with us!~
As a high-class establishment in Yoshiwara, a soap town with a long history, we at Versailles put a lot of effort into hiring high-level cast members, maintaining a clean environment, and training our staff so that our customers can have an unforgettable experience.
Our cast members are carefully screened in terms of appearance, personality, responsiveness, and motivation, and we carefully select and hire beautiful women who are suitable for a high-class establishment.
Our waiting room and playroom are well maintained and clean, and our staff members are polite and attentive to our customers.
We promise you that from the moment you enter our store to the moment you finish playing with our girls, you will have a fulfilling time and will be glad that you chose this store.
*Credit card payments are subject to a 20% service charge.
*Please note about web reservations.
When making a reservation by e-mail, please be sure to include your telephone number.
Reservations made by e-mail will be deemed to be accepted upon confirmation of a "receipt of your reservation" email.
An auto-reply e-mail will be sent to you after you submit your reservation. If you cannot receive it, we will not be able to contact you. Please check your e-mail address and make sure it is set up to receive such e-mails.
We cannot accept reservations by e-mail on the day, so please contact us by phone.