C KYU GURUME UGUISUDANI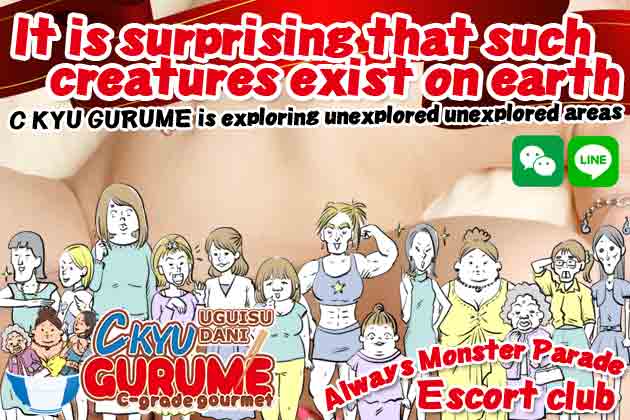 Coupon
Mention about「Tokyo Erotic Guide」
∔10min extension ¥free!【1st time only】【90 minutes or longer only】
INFORMATION
★Nomination fee 0 JPY
★Hotel fee is separate
★Strange & Delicacy
70 minutes 6,000 JPY
100 minutes 10,000 JPY
120 minutes 13,000 JPY
★Cosily
70 minutes 8,000 JPY
100 minutes 12,000 JPY
120 minutes 15,000 JPY
★Dinner
70 minutes 10,000 JPY
100 minutes 14,000 JPY
120 minutes 17,000 JPY
★Extension 30 minutes 5,000 JPY
★Transportation
Shibuya Station: Free
Nippori Station / Nishi Nippori Station / Ueno Station / Okachimachi Station / Yoshiwara Area: 1,000 JPY
From Shibuya station to 3-7 stations distance: 2,000 JPY
8 to 14 stations from Uguisudani Station: 3,000 JPY
Other hotels not listed above: 4,000 JPY
To client's house: Additional charge 1,000 JPY
Taxi fees may be charged for hotels that require taxis. (2,000 JPY)
Some hotels may not be able to accept this service. Please ask the hotel staff in advance.
If the evening finishes after 24:00, depending on the venue area, it may cost 1,000 to 3,000 JPY to cover the use of a car.
If you have any questions, please contact us.