DIAMOND CLUB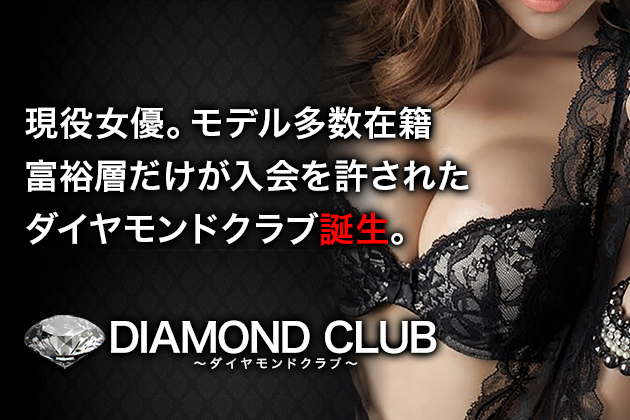 Coupon
Mention about "Tokyo Erotic Guide",Girls nomination fee up to 10,000 yen discount
INFORMATION
Many active actresses and models
The Diamond Club has a carefully selected cast that lives up to its name.
What men really want is a "genuine, superb woman"
It goes without saying that the appearance and the level of customer service are important, but above all, we believe that the high degree of perfection in the body of a woman is important.
The Diamond Club employs the most stringent standards among luxury stores.
Bust size is not the only issue. We carefully examine women who maximize men's voltage through shape, texture, and luster.
We have gathered only such women who can enjoy the best time when you hold them.
The number of enrolled women is small, but it is also proof that the level of women in our shop is high.
And thorough "guarantee of service quality"
At our Diamond Club, we are also thorough in customer service standards that are not ashamed of the name of a luxury store.
Thoroughly devoted to the finest women
We believe that this realization is the time to reaffirm yourself as a successful person.
"Perfect time" Please taste it at our shop.