LOVELY HAND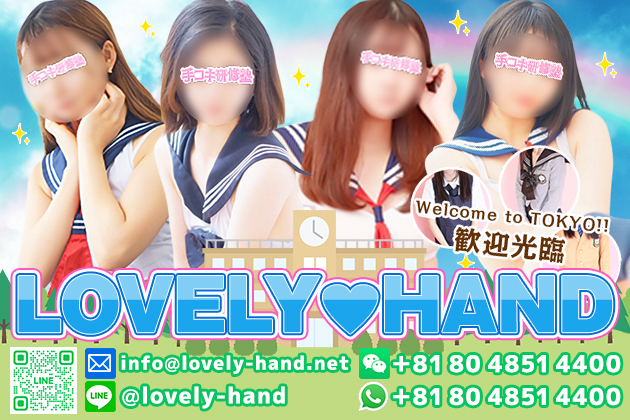 Coupon
Mention about「Tokyo Erotic Guide」!
[Map]

INFORMATION
Handjob and masturbation of a girl in a cute uniform
This shop has a track record of No. 1 as the lowest price in Shinjuku Kabukicho.
We also have many virgin girls.
Customers are kindly asked to become instructors of the Shinjuku handjob training cram school and teach handjob classes.
Reservations are not accepted . only walk in .