Sweet Princess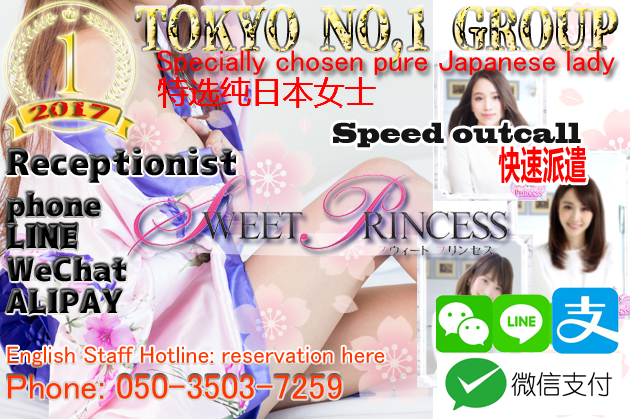 INFORMATION
Tokyo's Highest Level Delivery health establishment
SWEET PRINCESS
In order to satisfy our customers, we promise the following.
1、All the Staff are able to speak English.
2、We aim to satisfy our customers by providing a well-trained cast of ladies.
3、There is no additional charge for foreign guests.
4、For safety, we have our cast take a venereal examination every month.
The cast of our shop are ladies who have cleared our strict recruitment standards.
Models, famous cosplay ladies, secretaries, announcers and nurses and also enrolled.
Received the 2017 Erotic Award
Please enjoy the best night of your life in Tokyo.
REVIEWS