Sweet Princess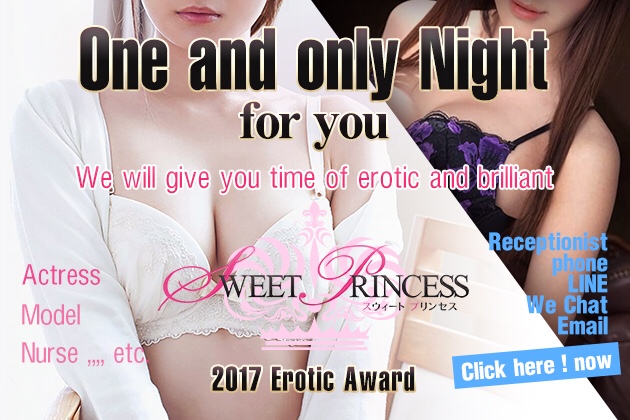 INFORMATION
The Best emotionally satisfied Escort Club in Tokyo
SWEET PRINCESS
welcome to Japan.
In order to satisfy our customers
We promise the following
1, The staff can speak English. You can also accept by phone.
2, Thorough cast education, we will give you the best service.
3, There is no additional charge for foreign guests
4, We conduct venereal exam every month and play safely.
Our shop lady's adopt the person who passed the strict examination.
Erotic techniques, kindness, etc…very attractive woman here
We fully express the delusion you desire for Japanese women.
Our lady enrolled are models, famous Cos players, secretaries,
Announcer, nurse etc.
While playing with ladies you will be passionate like a real lover
Please release libido repressed sexuality in daily life.
As we are the official Tokyo escort club
We got the best award in 2017.
Please make the best Sweet memories at night in Tokyo.
Best regaeds

REVIEWS